AMO is pleased to have a team of employees who are committed to providing you with the best possible service and follow-up care. Stephanie & Heather together make a strong clinical team & are proud to serve Cape Breton Island.
Stephanie Hazelwood, Certified Orthotist & Director, Advanced Mobility Orthopedics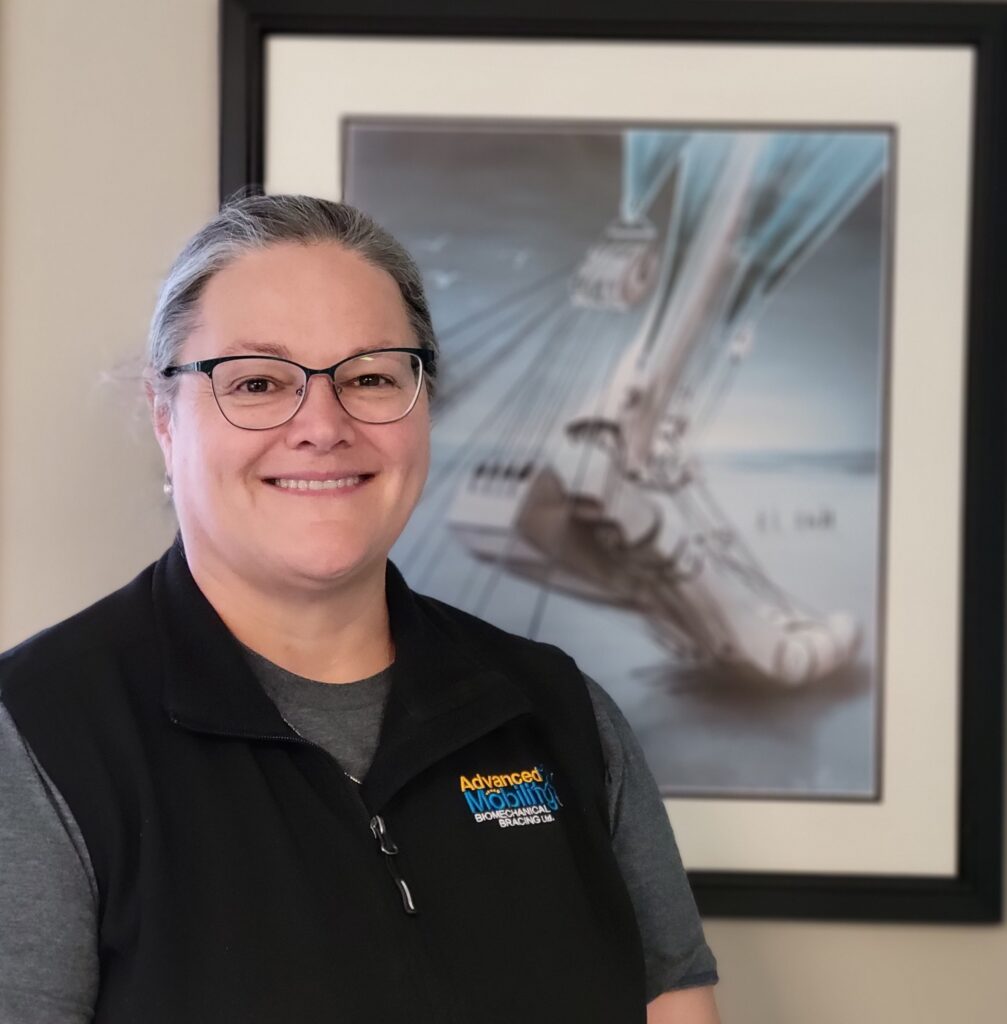 Stephanie is the owner of AMO. She is a native of Lethbridge Alberta. Stephanie is a Certified Orthotist with 20 years experience helping people with joint pain and physical disabilities. She believes in patient education and choice, while providing the best possible solutions.
She attended BCIT and completed her residency in Vancouver, providing care almost exclusively to patients of BC Children's Hospital. After certification, she moved to Edmonton she spent the majority of her clinical time in hospital where she completed another 2 years with a focus in trauma, spinal and post surgical bracing.
She then moved back to her home town of Lethbridge where she has spent the past 15 years providing care to the residents of Southern Alberta. She is proud to have been a partner for 7 of those years to a clinic that has achieved award winning customer care (Lethbridge Chamber of Commerce) and made the top 100 list of Female Entrepreneurs (2011 Profitguide) She is excited to share all this knowledge and care to the residents of Cape Breton.
"Practice in a smaller community means that you need to be good at everything within your scope of practice and I have made everything from face masks for basket ball players to shin guards for a barrel racer. I love to learn and love a challenge and am proud to have become an expert in diabetic foot care, scoliosis, pediatrics, geriatrics, knee bracing, upper extremity, trauma and sports bracing… When people ask me what I do, I say I brace everything but teeth! I like the relationships that I build with children as they grow and their families, as well as with people that have long term issues where what I do really makes a difference in their quality of life. That is why I do what I do."
Juan Tun, Orthotic Technician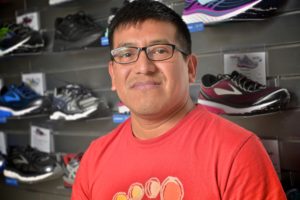 Juan is originally from the beautiful country of Guatemala. He moved to Cape Breton in 2011 & joined the AMBB family in 2016. He has a background that includes being an ophthalmic technician & a teacher in IT.
He is our orthotic technician & so much more – helping out in any way needed in the clinic. As our technician he fabricates, repairs & maintains all of the custom devices we provide. This requires many skills, attention to detail & being able to work under pressure (sometimes!).
He speaks several languages, & lives in Sydney with his spouse & children.
Heather Davidson, Orthotist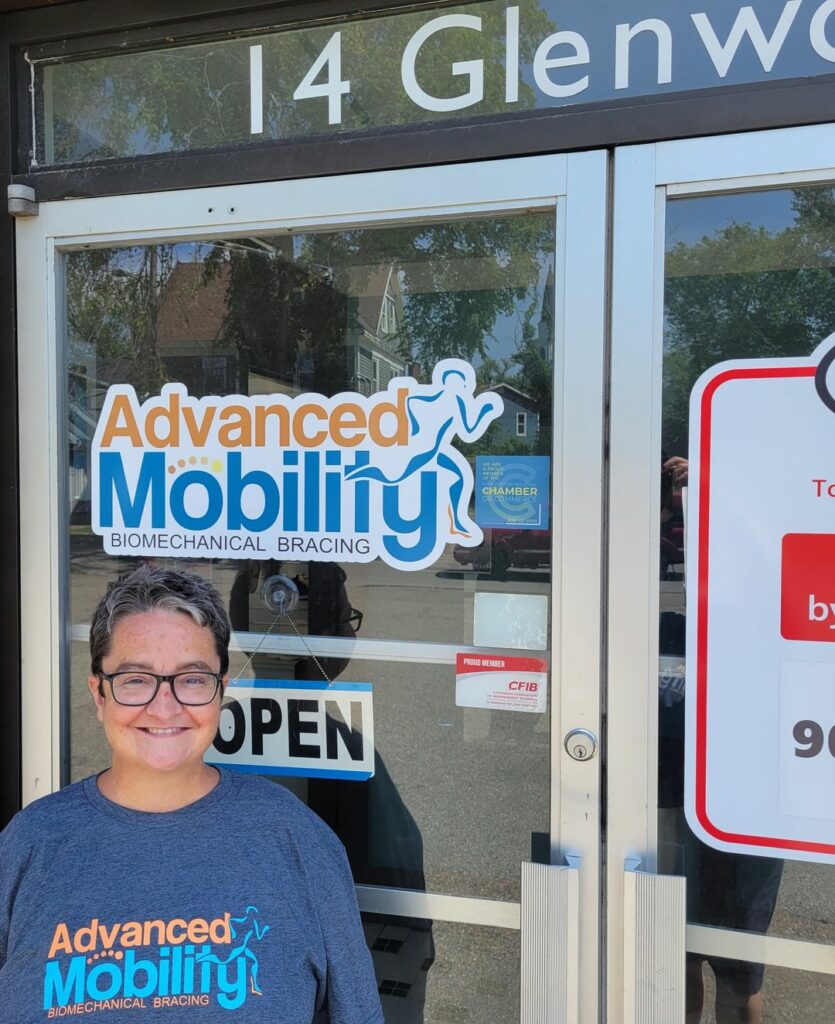 Heather studied Orthotics & Prosthetics in Scotland. She practiced as an orthotist in the States from 1994-2022, around Boston MA (incl Boston Childrens' clinics) & Durham NC, (incl Duke). She has strong lean towards pediatric care & management of the foot & ankle.
She lives in Cape Breton with her spouse & 3 dogs, enjoys photography & wildlife.
"I am delighted to have joined the team at Advanced Mobility in Sydney in April 2022. I am enjoying working with all ages, & look forward to collaborating with the community providers to make life better for our patients." Heather.